Welcome to our referral scheme
Making Referrals Rewarding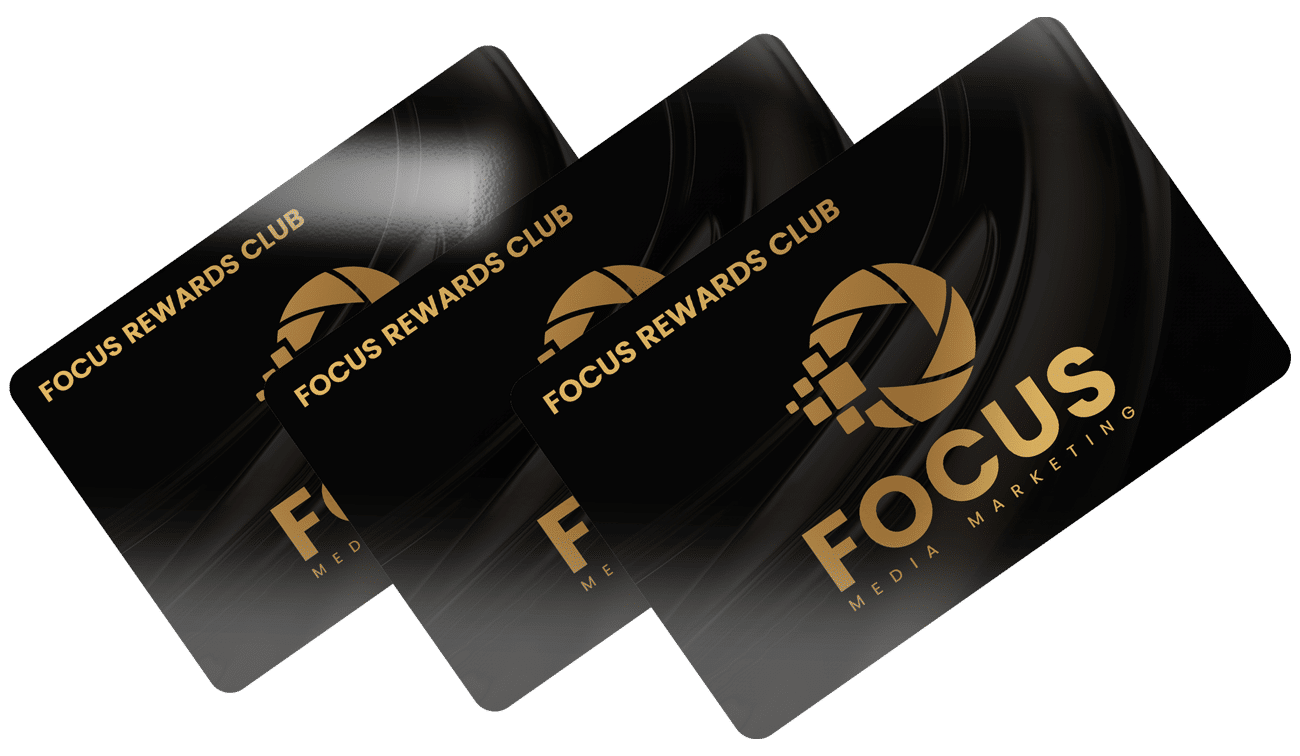 Welcome to our Rewards Club
We at Focus believe in rewarding successful referrals which help us grow our business community.
Our company provides a wide range of services, all of which offer rewards for referrals, and these include:
Commercial Photography, Video Production & Video Streaming covering a wide range of sectors.
Digital Marketing Products
Digital Publications and Brochures, Web-Based Apps & Digital Guides.
Brochure, eCommerce & Single Page Websites, Domain Services and Email Management.
Graphic Design, Logo Creations & Printing Services
Our Rewards Club is open to Private Individuals, Businesses and Agencies and Charities, all of whom may enjoy generous benefits from our rewards programme.
If you know someone looking for a new project, please register your membership to make your referral.
Frequently Asked Questions
How does the Rewards Club work?
Once an introducer has signed up and registered, they can begin making referrals and this can be achieved by using the online form on our website.
We will then log your referral and make contact with the person or organisation they are referring. If our quotation is accepted by the client, we will begin the required work as soon as possible and upon completion of the project payment, we will process the referral rewards to the introducer.
We provide regular updates of the progress to the introducer during the fulfilment process.
Are there different terms for the three types of Introducers?
Businesses, Agencies and Charities have their own account manager to assist them get the most from their Rewards Club Membership. Private Introducers have a helpline or support email.
What are the value of the Rewards?
The value of our rewards is set at a standard rate of 15% of the gross value of the client order. This amount may be increased when we run periodic promotions of which all introducers are notified in advance. The value amount of the rewards is set when the order is confirmed and the date the project order is confirmed.
When are Rewards paid out?
Once the fulfilment of an introduced account is paid for, the rewards processing is carried out with a monthly cut off date of 20th of each month, with actual rewards payments being made on the 25th of each month or nearest working day.
How do I/We sign up to the Focus Rewards Club?
You can register on our website and once you're registered, you will receive your own unique Introducer ID. Each time you refer someone to us, use your ID to log and claim the introduction.
Please refer to our Terms and Conditions