WHAT WE'VE DONE:
Website Design
Subdomain Website add-on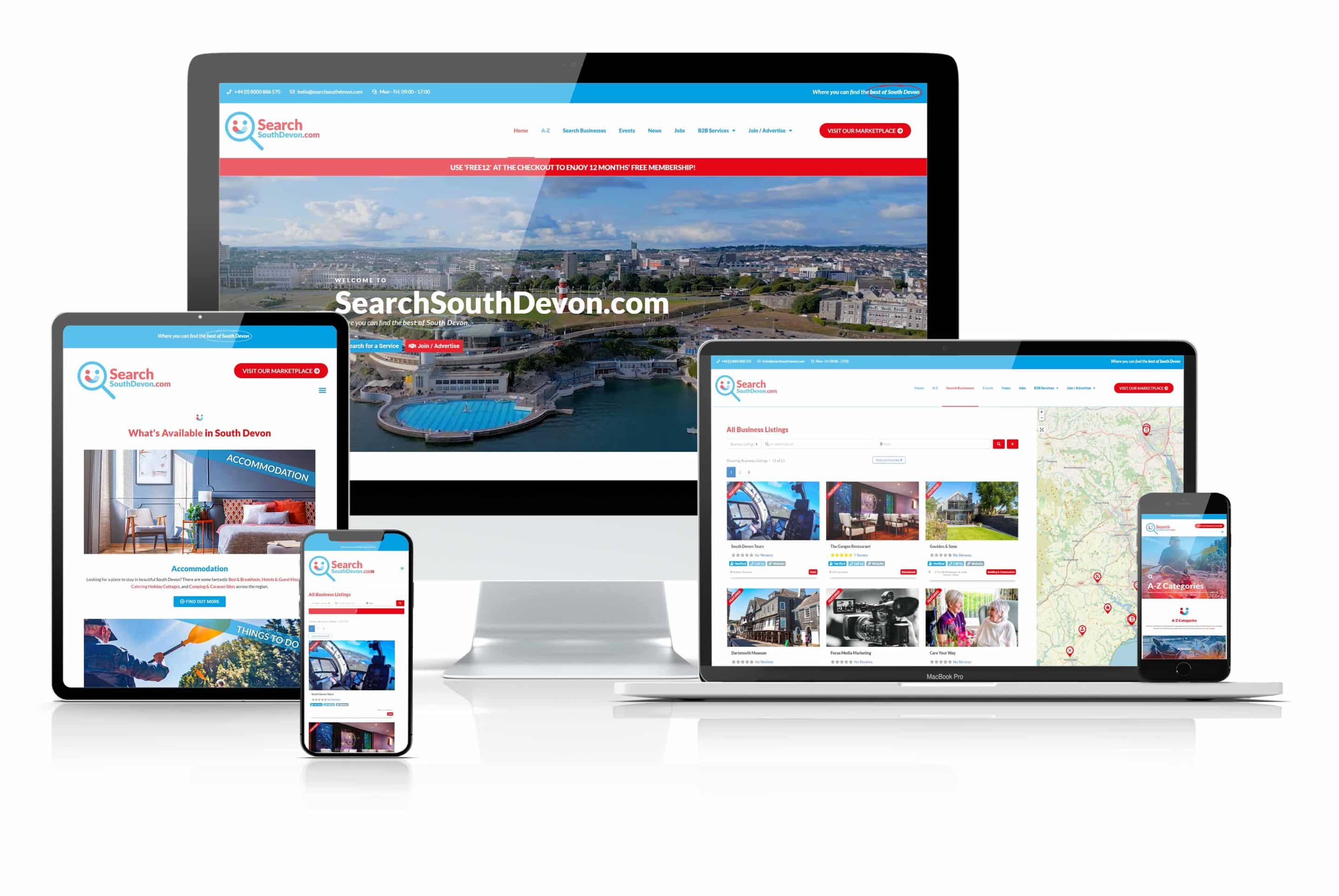 We were commissioned by the team behind SearchSouthDevon.com – a new and fast-growing business directory and information website, covering the whole of South Devon. Their requirements were particular, and their site was developed with specialist software to create a geo-lookup search directory to promote local businesses and events. With several complex tiers to their offering, they also required a subdomain website for their South Devon consumer marketplace.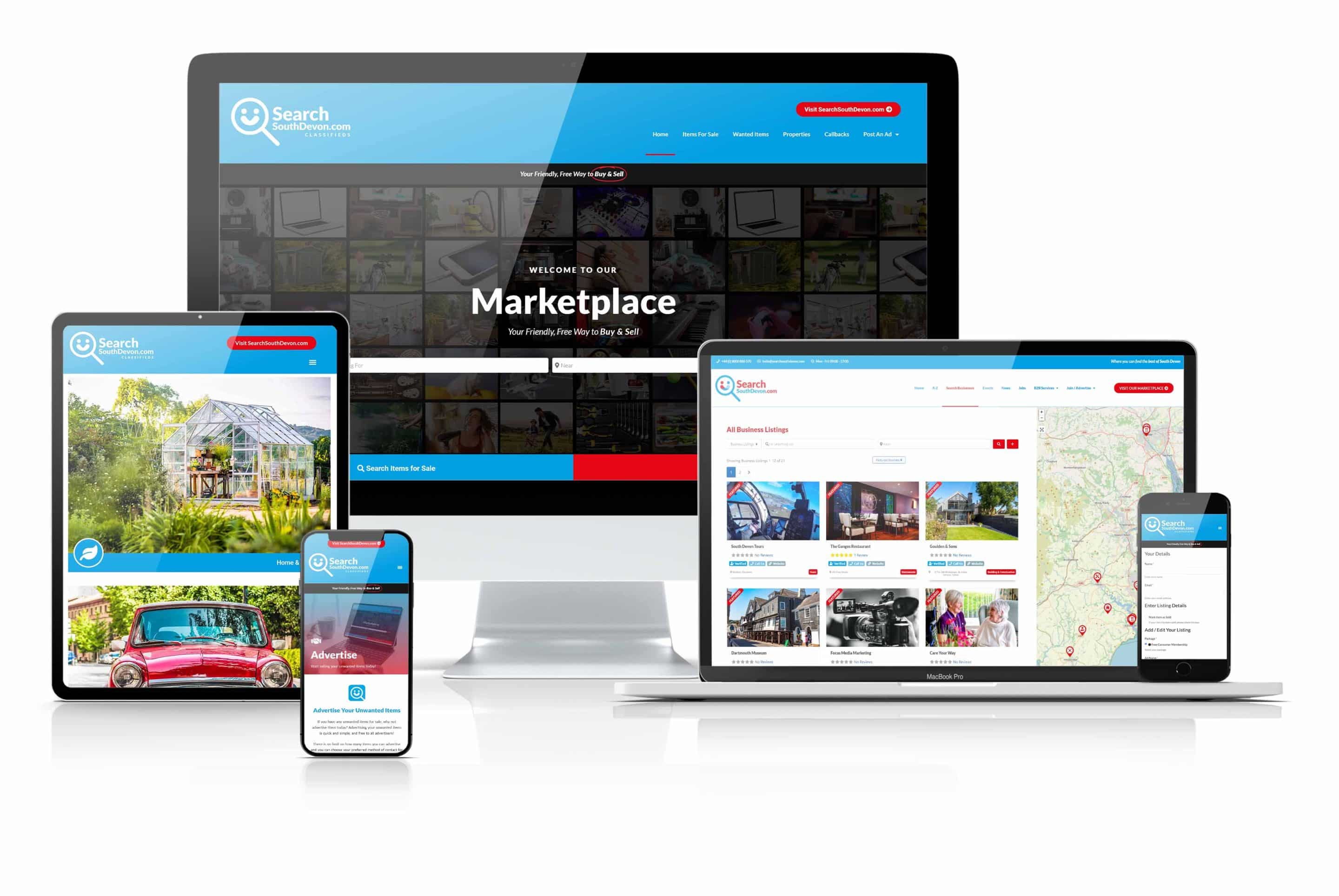 We know when we gave Focus the brief for our two websites they would be a challenge to develop. The team was very detailed and understood our complex requirements exactly creating a fantastic product. Our directory has now had much organic activity and has been complimented for its user-friendly designs and incredible functionality.
– Management
SearchSouthDevon.com